Finally I got the time and resources to extract the images from the cellphone. Although there was great public demand (:P) for the pics. Sorry dudes, but the most cherished and prized images are, sadly, deleted. Not that I had to do anything with it, just that they were taking up space :P
FAST Lahore, the main building.
Main building, side view.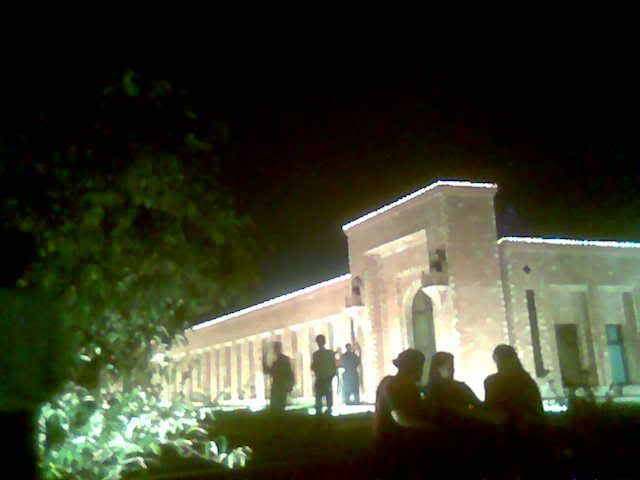 The new building. We were *not* taking the picture of the building here though :P
And the kids corner. This Dexter was way too cool, and I was impressed.
Rest of the images are with me. I'll post them up sometime soon, if they don't invade anybody's privacy.