In the end: I got the Nokia 3220. And since it feels a little old to me, I got to let it through a major overhaul. Here is what it looks like:
CB gave me the cell, because he got him a new cell. The ultra-slim, uber-cool, Motorola Razr V3. Isnt it stunning?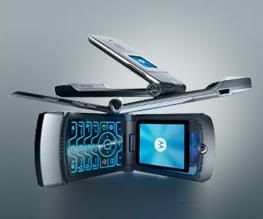 It has got perhaps everything under the sun that a cell could have. With 4X VGA Camera, aluminium finish and stunning resolution, it makes a bold personality statement.
I handed the 1100 to Abba. Waisay bhi that was meant for him. I was going to buy a new one anyways, but think 3220 will work :)