Finally, the tour pics are here. Talk about the fast-paced world, information at the fingertips, digitizing everything, blah blah blah! I got the *digitized* (there were absolutely no conventional cameras, only digital ones!) pics after three weeks. Hrrrrmmmppphhh! So in the phirst fase (or is it the other way round? I am sleepy) I am going to put up a few of the pics taken by me, by my very old and faithful, Nokia 3220 (sheesh, it aint that old anyway!). And I had forgotten my camera at home. :P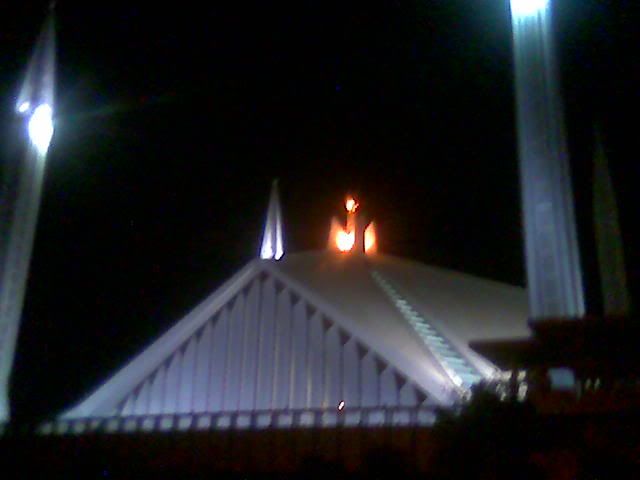 The Shah-Faisal Mosque. Grandeur.
Again! We offered the Isha prayers here.
TallGuy, Murghi and Khatri.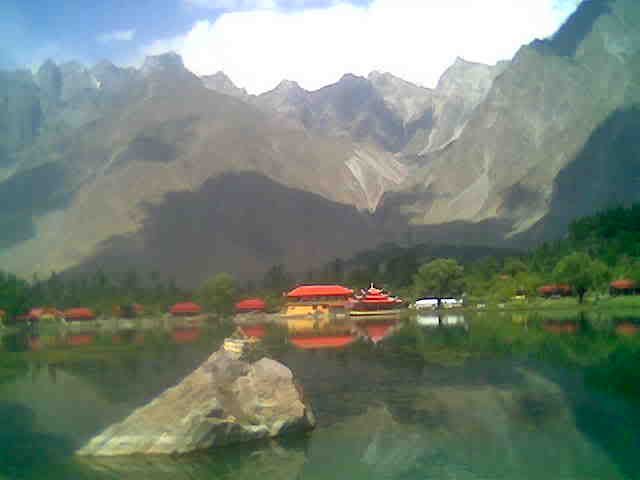 Lower Kachura Lake; the little red huts are the part of Shangrila Resort.
Believe me, the place is stunning!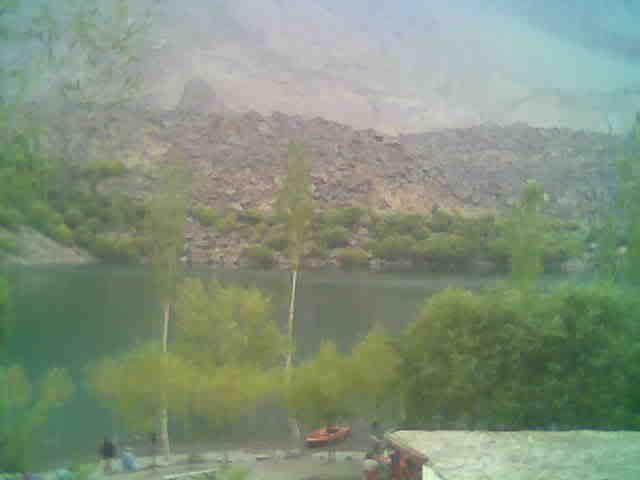 Upper Kachura. This place is unmatchedly serene, peaceful and beautiful. Could sure live here, but the track to this lake is a half-an-hour hike.
There are more, but I think they'll have to wait till the context in which they were taken is under discussion. Watch the pics, and let me know how'd they turn out!
More on the way!